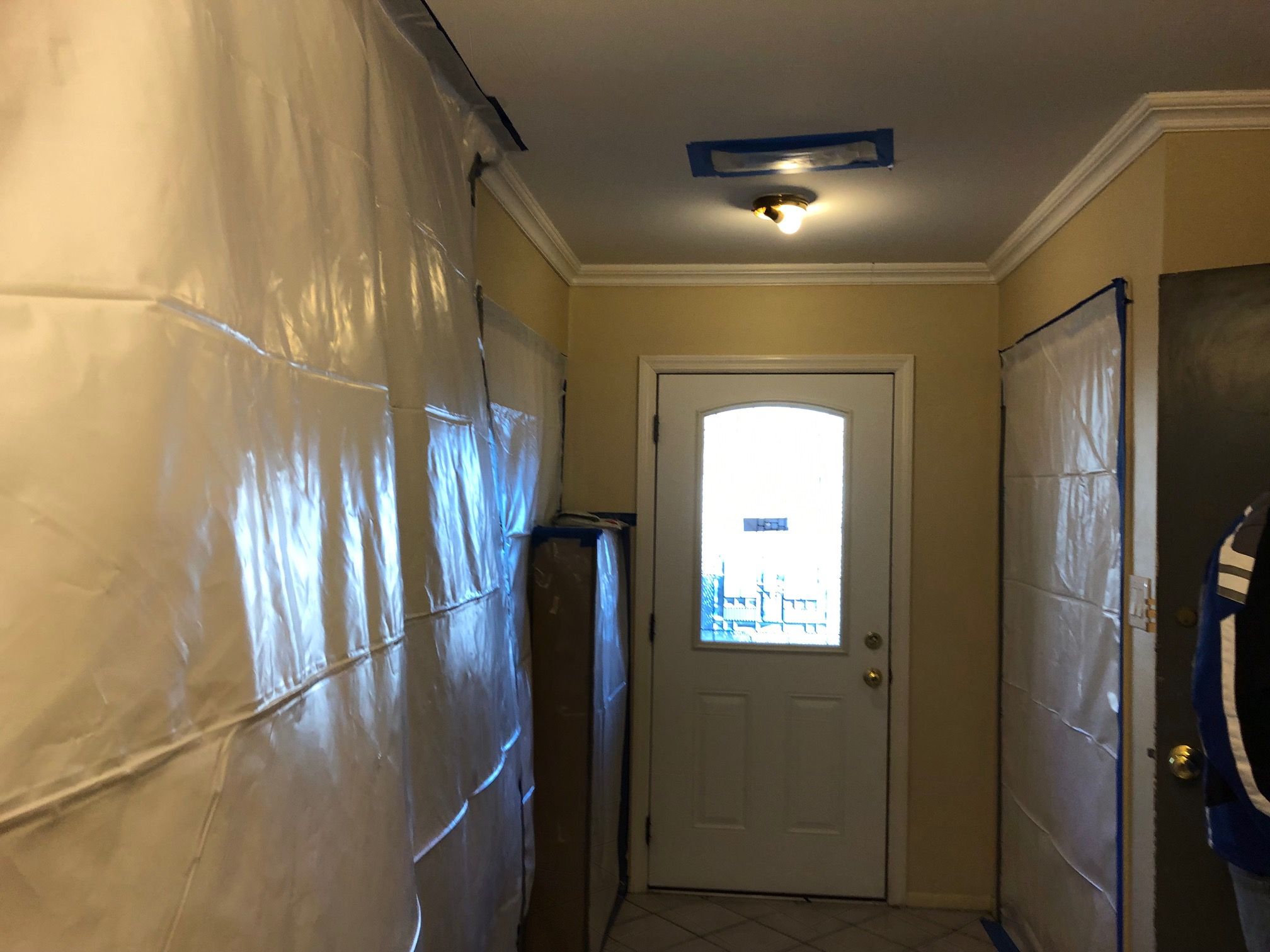 What exactly is a Post Mold Remediation Clearance Test?
A Post Remediation Clearance Test is highly recommended to be carried out once the Mold Remediation process has been done and once the Mold has been removed entirely from the affected area. Our team will visit the project area and carry out a visual inspection of the area that has been treated. We will also conduct a moisture assessment using Infrared Technology in various areas of the property to make sure that there is no moisture present in the areas that have been remediated.
Why should I get a Post Mold Remediation Clearance Test?
Post Mold Remediation Clearance testing consists of various assessments that help us to determine the presence of Mold in different areas, and to determine if a Mold Remediation Project was successful. The exact results can be determined when the samples are sent to the laboratory and then a determination can be made on whether or not dangerous levels of Mold are within the project area.
Our Post Mold Remediation Clearance Test Procedure Consists of:
We begin by inspecting the areas that were treated during the Mold Remediation process. This helps us in knowing whether the entire area has been completely eradicated from Mold growth.
Our team of Mold Inspectors give special attention to areas such as behind the walls. We check for any leaks, water spots on the wall, any cracks or gaps, or exterior of the property. This is because such areas are highly prone to be contaminated with Mold.
Once we are done accessing the areas visually, we check for moisture presence, using Infrared technology, which might be responsible for Mold growth. Mold is more likely to occur in places where there is a lack of ventilation and fresh air, and high moisture content. This is why we make sure to examine such hidden places carefully. Your ventilation system, air cooling/heating devices, damp filters, and various such areas will be thoroughly examined to make sure that we detect even the slightest signs of Mold growth.
Our licensed technician will then take Air Cassette samples, both inside and outside the property, which is sent to an independent lab for testing. Any visual signs of Mold will be swabbed and sent to our lab as well.
We will do a humidity check of all areas tested, documenting our results thoroughly.
Our Licensed Technician will the make sure all of our clients questions or concerns are addressed.
Once we have received the test results from the lab, typically one to two business days later, we will reach out to the client for an interpretation of the results, as well as what needs to be done, if any.
We will compile our findings and recommendations in writing and send to our client, and inform the client if the Mold Remediation Process was successful or not.