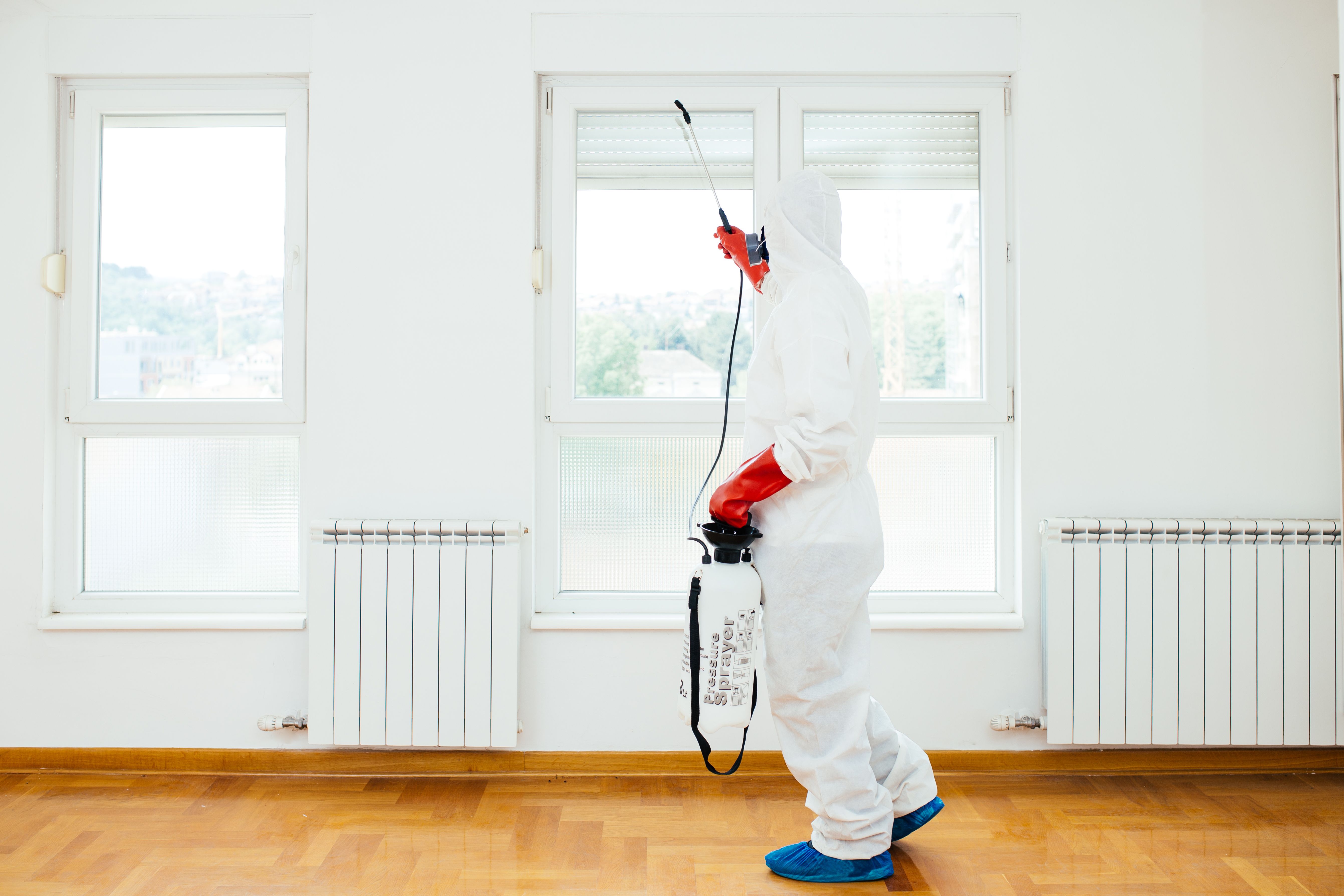 Anti-Microbial Disinfection Treatment:
A necessary step of a proper Mold Remediation Project being completed is ensuring all affected hard surfaces are properly disinfected using approved Anti-Microbial agents to thoroughly decontaminate the remaining Mold and help prevent future Mold growth.
We conduct the Anti-Microbial Disinfection Treatment to hinder the growth of any harmful microorganisms which includes bacteria, fungi, and other living small organisms. Our entire team at Indoor Mold Specialist in NYC is properly trained, licensed and knowledgeable of all the safety measures that need to be strictly followed when applying this sort of treatment.
We use a variety of products to correctly apple the Anti-Microbial Disinfection treatment. Two examples of products we use are Shockwave and Microban. They both have phenomenal success rates at killing off microorganisms when they are applied correctly, and we are proud to use these during our projects.
A top priority of ours at Indoor Mold Specialist is ensuring we follow all label instructions and ensure that all treatments are applied according to safety standards set by the EPA. Safety is our top most priority. This includes the safety of our staff, the safety of the occupants and safety of the entire area or premise where the treatment will be conducted. We take care of all the potential risks that are involved with utilizing anti-microbial disinfection methods.
Anti-Microbial Disinfection Treatment Procedure:
Our Team will start the Anti-Microbial Disinfection Treatment by discussing the entire procedure with our client. Once you are okay with the way the procedure that will be carried out, only then will we move forward.
Our Team will access and examine the area properly before conducting the procedure, to ensure it is safe to carry out. All occupants will be properly informed.
Our Team will don the necessary PPE (Personal Protective Equipment) to ensure the safety of everyone involved.
Once the work area is deemed safe, we will apply the Anti-Microbial on the affected hard surfaces as much as deemed necessary by our team.
Occupants will then be informed that the treatment is applied, and how long they should remain away from the project area until they can arrive back.